Stefanie Daubek
CEO / Creative Director
A graduate of the New York Film Academy, Stefanie is a Producer, Director and the CEO and founder of DOTS & CIRCLES. Her multifaceted experience in production, direction and graphic design has enabled her to bring the necessary know-how to her current role. Before founding DOTS & CIRCLES, Stefanie worked as an independent documentary director and producer. To date, her work has included corporate assignments for big brands such as Red Bull, Credit Suisse and HEAD, various documentaries on a wide range of topics, as well as the direction of live stage performances. Stefanie took part in the prestigious Documentary Campus Masterschool and pitched projects in European forums and platforms. Currently active throughout the German-speaking market, working with partners such as ORF, Red Bull, ServusTV, BR, and production powerhouse Degn Film, she is passionate about discovering and telling untold stories. Examining topics from all angles and allowing them to unfold in an authentic and powerful way, are the goals at the heart of Stefanie's work.
Jermain Raffington
Partner Berlin
Journalist and filmmaker Jermain focuses on the documentation of individual people's lives, linking them to societal constructs at large. Leading a previous life as a professional basketball player, informed a keen vision of what it takes to discover truly unique human stories. As a VICE Sports staff writer-turned producer, Jermain's work included hosting and directing iconic sports documentaries for the VICE international channels, as well as branded content pieces, documentary projects, and live events. Passionate about his own independently produced storytelling ventures, Jermain's project, Schwarz Rot Gold (Black, Red, Gold) received funding from Berlin Brandenburg´s prestigious Medienboard in addition to sponsorship from multiple investors. Jermain is a media savvy, multi-hyphenate, German-English bilingual who never shies away from new challenges, merging his passion for people and storytelling.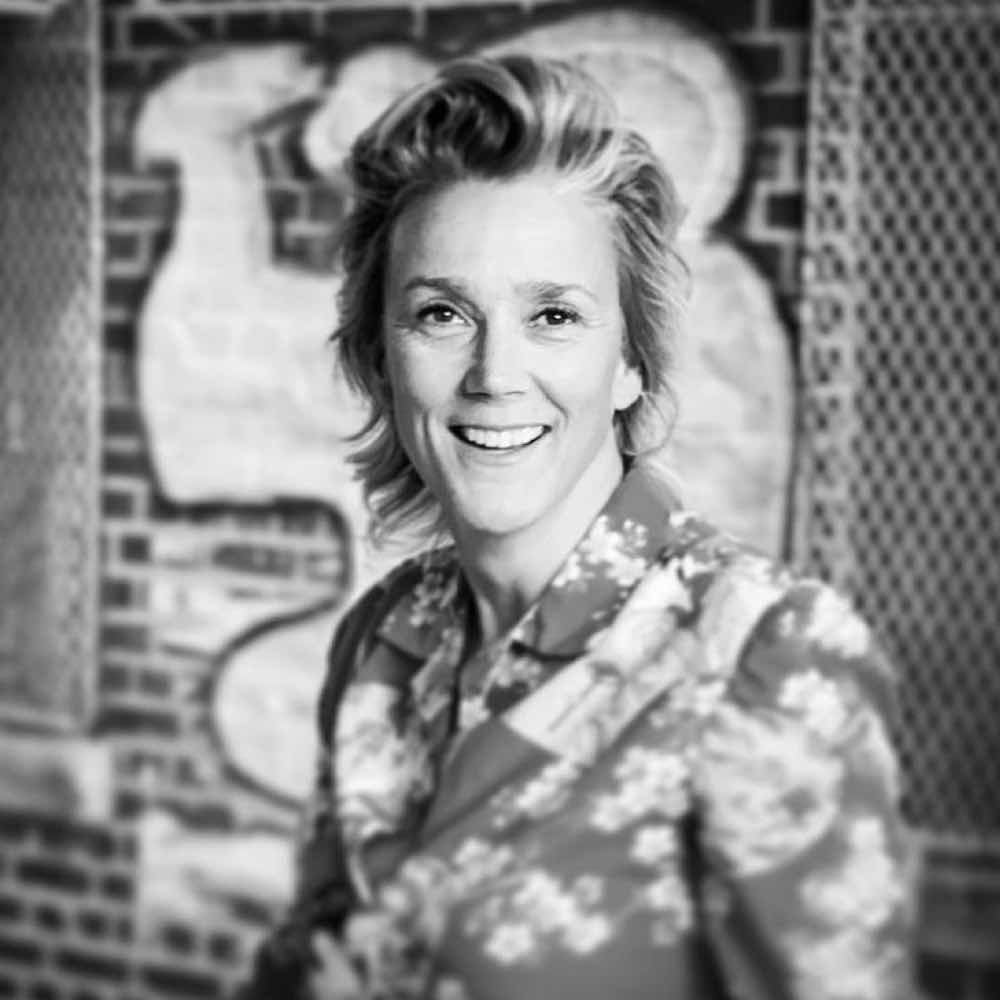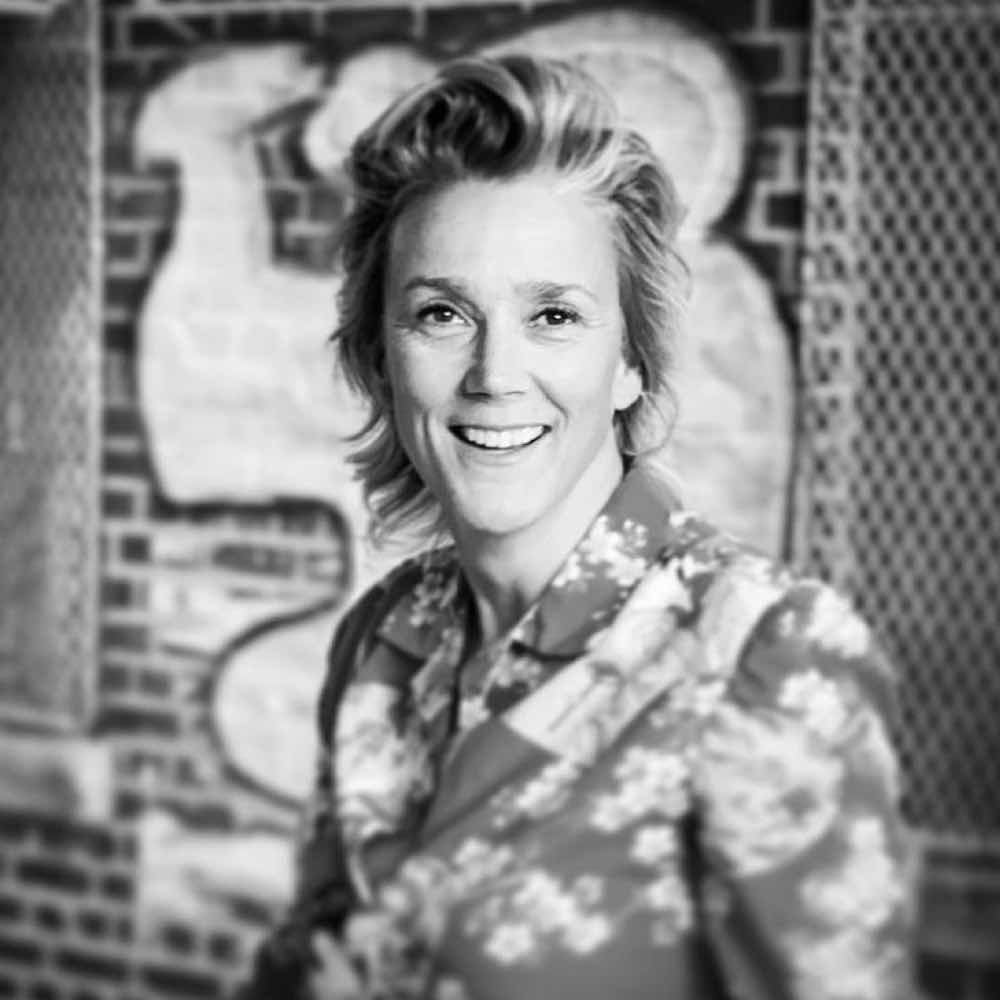 Ilja is a filmmaker focusing on character-driven documentary travel series that illustrate social, political or historical developments. She is currently based in New York. For the last decade-and-a-half she has been working on various renowned and prize-winning documentary series'. She won "Best Documentary", at the Chelsea Film Festival in New York, with her short "Opiodemic" and worked on the Emmy award winning Documentary 'Etgar Keret'. Ilja is known for her research skills, particularly when it comes to finding extraordinary stories and characters and bringing them all together. She is currently developing two new travel documentary series, creating several short documentaries and working on a feature-length documentary.
And since we would be nothing without our network of awesome, creative talent.
We are honored to introduce our collaboration partners:
Vertical Social Club is a team of sports enthusiasts with a storytelling, social media, production and an advertising background, having worked with brands like Nike, adidas, YouTube Music, VICE and Facebook. They aim to establish a club-like lifestyle brand, working in close partnership with athletes, clubs and brands to develop new formats and products together.
Bureau NY is a Brooklyn based, full service, creative production company specialised in documentary style filming, with decades of experience in television- film- and documentary productions.
They are known for their creativity and constant urge to find and film original and interesting stories and people. Trying to capture these stories and characters in a raw but still cinematographic style, with a compelling storyline is what they strive for when they are realizing projects in New York City and the rest of the United States.
Mucky Degn-Staudach and her company Degn Film GmbH have been a leading force in Austria's film and television business for over four decades. Degn Film has produced countless films and TV programs, garnering many accolades, including an Emmy Award. Located in Groedig / Salzburg Mucky Degn-Staudach and Degn Film continue to produce a diverse portfolio for the TV and film market; from historical documentaries; to factual entertainment and weekly series. Each production is based in boundless passion and enthusiasm, taking on new challenges to tell authentic and riveting cinematic stories.
Louise Rosen serves as an editorial and business consultant, international distributor, producer, and sales agent. Her projects have included Oscar, Emmy, FIPRESCI, Teddy, Sundance, and other award-winning films. Louise tutors annually at Documentary Campus Master School and has been a speaker and moderator at many conferences and film festivals such as Sheffield DocFest, DOC NYC, & HotDocs.
Behind Joadre stands a powerful Nigerian-born, Austrian Based human right activist, Entrepreneur, Author and Filmmaker – Joana Adesuwa Reiterer. She was active in the Nigerian film and entertainment industry, before moving to Austria in 2003 where she founded the civil society Organisation EXIT to support Nigerian women who were survivors of human trafficking in 2006. Joana has been active in the media industry working with several renowned media houses and personalities and established a platform with Joadre that looks at voices & media with an African perspective.
The Video Consortium is a registered creative community that is dedicated to fueling, facilitating, and funding the creation of nonfiction films that awaken, transform, and inspire. Comprising a network of over two thousand of today's leading video makers, they are united in their efforts to bring about a new paradigm of nonfiction storytelling.
Their members are award-winning producers and directors, staff video journalists and independent filmmakers, video department heads and cinematographers, editors and animators — all based throughout the world, from San Francisco to Singapore, New York to Nairobi, London to Los Angeles. And, they have been recognized at a plethora of festivals — from Sundance to SXSW, TIFF to TriBeCa — and with a variety of awards — from Emmys to Webbies, Picture of the Year International to the Pulitzer.
Young talent combined with creative vision; a production studio based in Salzburg with unique approach to stories and people. Focusing on young and fast cut-stories in all lengths for young audiences.
Individual creative talent involves directors / producers / authors / format developers / cinematographers / editors / animators / sound designers with award winning films in all lengths and on all platforms.